ASG Wichita is a chapter of the national organization American Sewing Guild. When you join ASG, you become a member of our local chapter, and receive both national and local membership benefits.
On the local level, you receive:
Our monthly General Meeting, with interesting programs and inspirational Show & Share
Our monthly Neighborhood and Special Interest Groups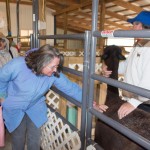 Our bi-monthly newsletter Dreams and Seams
Our Eat & Shops, sewing retreats and other adventures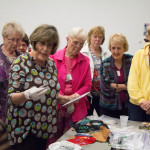 Our annual Workshop
Discounts at local retail shops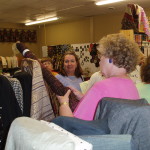 A library of sewing books and videos
At the national level, you receive:
Our quarterly magazine Notions
Discounts at national and online retailers
Our annual Conference
An extensive library of online webinars
To join, go to asg.org and join with a credit card, or get a form at our General Meetings and mail it in.